Mishima Yukio Literary Museum
Guide to Yamanakako Forest Park of Literature
About the Mishima Yukio
Literary Museum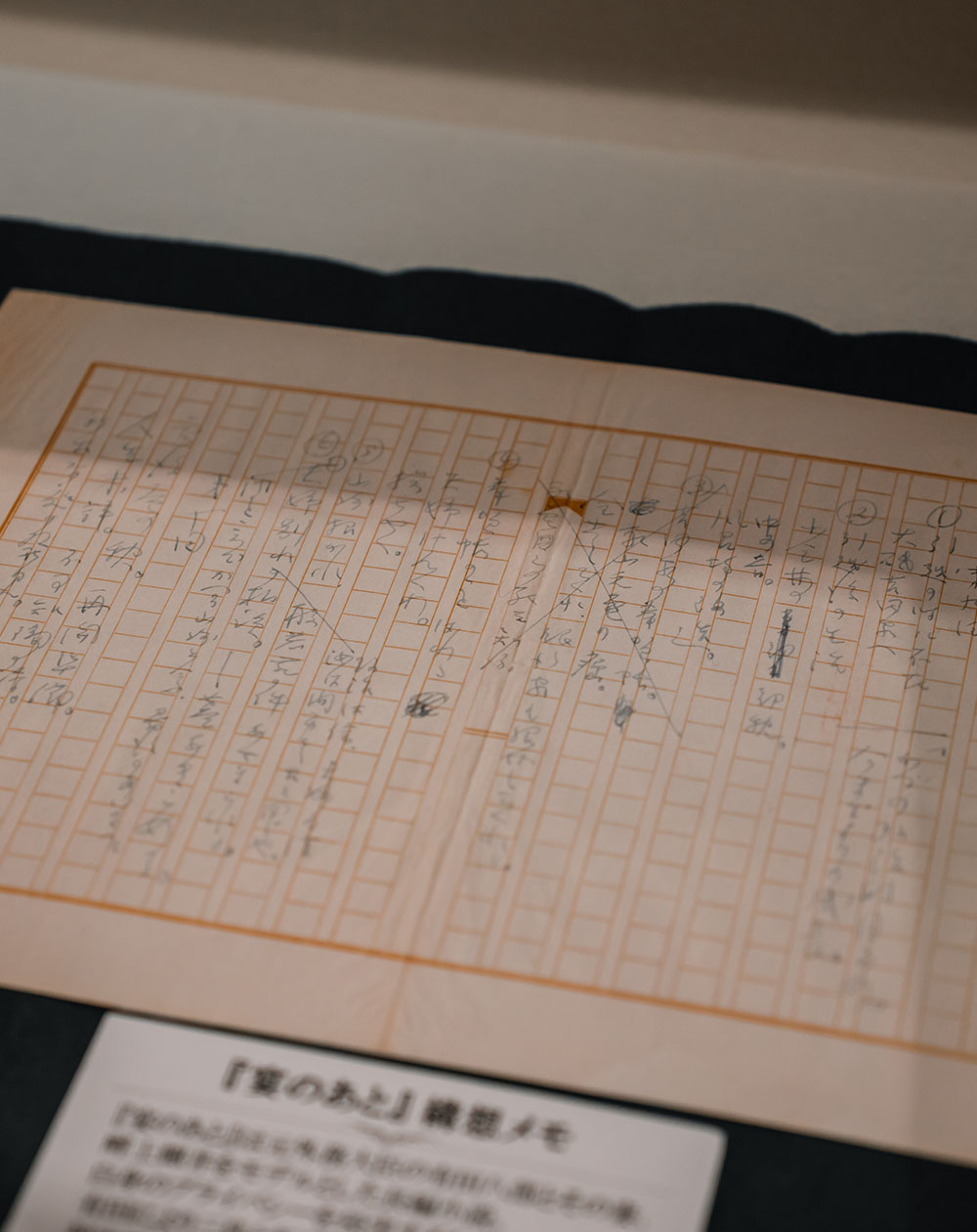 Mishima Yukio and his works still fascinate the world.
The museum opened in July 1999 on the shores of Lake Yamanaka, which appears in several works by Mishima Yukio. The exterior and courtyard are inspired by Mishima's residence in Tokyo, with exhibition rooms on the first floor and a reading room on the second floor.

The collection includes more than 20,000 items, including hand-written manuscripts of Mishima's masterpieces such as Confessions of a Mask, The Sound of Waves, and The Temple of the Golden Pavilion, creative and research notebooks, letters, paintings, photographs, clothing, materials related to films and plays based on his works (scripts, posters, props, etc.), books, research papers, and translation materials.

Two special videos that can only be seen in the museum are "Mishima Yukio, one of the World's Greatest Writers" which introduces the world view of Mishima Yukio and his works, and "The Passion of a Great Man of Letters Breathing in the Silent Forest," in which stage director Miyamoto Amon talks about the appeal of Mishima.